You are here
Free Replica Digital Magazine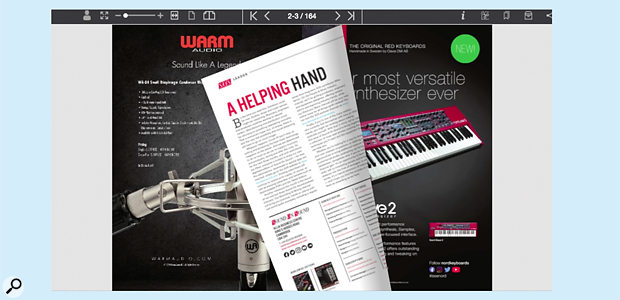 To help SOS readers who can't get to their local newsagentbookstore/newsstand?during the COVID?19 lockdown, we've launched a Replica?Digital Magazine. Now you can read the entire issue in one easy to use page-turning edition — FREE!
Our Replica Magazine works in your browser.
This Replica Magazine also forms part of the paid-for, 'full fat' DIGITAL subscription, along with our iOS/Android Tablet edition, Web articles and Full Issue PDF download.
Please consider supporting Sound On Sound by buying a Digital subscription. More info